Privacy Policy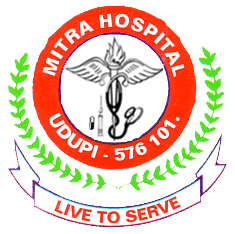 What information do we collect?
We collect information from you when you register on our site, respond to a survey or fill out a form. When ordering/registering on our site, as appropriate, you may be asked to enter your: name, e-mail address or phone number. You may, however, visit our site anonymously.
What do we use your information for?
Any of the information we collect from you may be used in one of the following ways:
• To personalize your experience(your information helps us to better respond to your individual needs)
• To improve our website
(we continually strive to improve our website offerings based on the information and feedback we receive from you)
• To improve customer service (your information helps us to more effectively respond to your customer service requests and support needs)
• To process transactions
Your information, whether public or private, will not be sold, exchanged, transferred, or given to any other company for any reason whatsoever, without your consent, other than for the express purpose of delivering the product or service requested.
• To send periodic emails

Do we use cookies?
Yes (Cookies are small files that a site or its service provider transfers to your computers hard drive through your Web browser (if you allow) that enables the sites or service providers systems to recognize your browser and capture and remember certain information
We use cookies to understand and save your preferences for future visits and compile aggregate data about site traffic and site interaction so that we can offer better site experiences and tools in the future.
Do we disclose any information to outside parties?
We do not sell, trade, or otherwise transfer to outside parties your personally identifiable information. This does not include trusted third parties who assist us in operating our website, conducting our business, or servicing you, so long as those parties agree to keep this information confidential. We may also release your information when we believe release is appropriate to comply with the law, enforce our site policies, or protect ours or others rights, property, or safety. However, non-personally identifiable visitor information may be provided to other parties for marketing, advertising, or other uses.
Third party links
Occasionally, at our discretion, we may include or offer third party products or services on our website. These third party sites have separate and independent privacy policies. We therefore have no responsibility or liability for the content and activities of these linked sites. Nonetheless, we seek to protect the integrity of our site and welcome any feedback about these sites.
Online Privacy Policy Only
This online privacy policy applies only to information collected through our website and not to information collected offline.
Your Consent
By using our site, you consent to our privacy policy.
Changes to our Privacy Policy
If we decide to change our privacy policy, we will post those changes on this page.

---
Disclaimer
All the information displayed, transmitted or carried by Mitra Hospital and its related websites including, but not limited to, directories, guides, news articles, opinions, reviews, text, photographs, images, illustrations, profiles, audio clips, video clips, trademarks, service marks and the like, collectively the "Content", are protected by the copyright and other intellectual property laws. This Content is not intended to be a substitute for professional medical advice and not for solicitation of business. The Content is owned by Mitra Hospital, its affiliates or third party licensors. You may not modify, publish, transmit, transfer, sell, reproduce, distribute, repost, perform, display or in any way commercially exploit any of the Content. You agree to abide by all copyright notices and restrictions attached to any Content accessed through the Mitra Hospital website and not to alter the content in any way. Permitted Use you may take a single copy of the Content displayed on the Mitra Hospital for personal, non-commercial use only, provided that you do not remove any trademarks, copyright and any other notice contained in such Content. You shall not archive or retain any Content in any form without written permission. The information provided in this site for the sole purpose of disseminating Hospital and Nursing School information for public benefit.
General Disclaimer and Limitation of Liability
The Mitra Hospital website contains facts, views, opinions, statements and recommendations of users of the Mitra Hospital website, advertisers, third party information providers and organisations.
The Mitra Hospital website does not represent or endorse the accuracy, completeness or reliability of any advice, opinion, statement or other information displayed, uploaded or distributed through the website. You acknowledge that any reliance upon any such opinion, advice, statement or information shall be at your sole risk.
Mitra Hospital makes no warranty or representation whatsoever regarding the website or any content, advertising services or products provided through or in connection with the website.
Mitra Hospital expressly disclaims any and all warranties, express or implied, including, without limitation without limiting the foregoing, Mitra Hospital shall not be liable to you or your business for any incidental, consequential, special, or punitive damages or lost or imputed profits or royalties arising out of this agreement or any goods or services provided, whether for breach of warranty or any obligation arising there from or otherwise, whether liability is asserted in contract or tort (including negligence and strict product liability) and irrespective of whether you have been advised of the possibility of any such loss or damage. Each party hereby waives any claims that these exclusions deprive such party of an adequate remedy.
You acknowledge that third party product and service providers advertise their products and services on the Mitra Hospital website. Mitra Hospital forms partnerships or alliances with some of these vendors from time to time in order to facilitate the provision of these products and services to you. However, you acknowledge and agree that at no time is Mitra Hospital making any representation or warranty regarding any third party's products or services, nor will Mitra Hospital be liable to you or any third party for any claims arising from or in connection with such third party products and services. You hereby disclaim and waive any rights and claims you may have against Mitra Hospital with respect to third party products and services, to the maximum extent permitted by law. Further you agree that to use the Site and contents thereof only for lawful purposes.
Feedback & Opinions
Any feed back / opinion(s) expressed in response to e-mail queries shall not be treated as medical advice until and unless the physical examination of the patient is carried out no treatment shall be initiated. E-mail transmission cannot be guaranteed to be secure or error-free as information could be intercepted, corrupted, lost, destroyed, arrive late or incomplete, or contain viruses. The sender therefore does not accept liability for any errors or omissions in the contents of this message, which arise as a result of e-mail transmission. Whilst every effort is made to address all queries and to accommodate valuable feedback from the Users, Mitra Hospital does not guarantee a response or action to every mail.
Acknowledgements
Certain photographs and material used in this website have been sourced from the Internet, mainly Wikimedia Commons and Wikipedia Organisation under the free licensing system. We are grateful to them and their respective copyright holders.