Anaesthesiology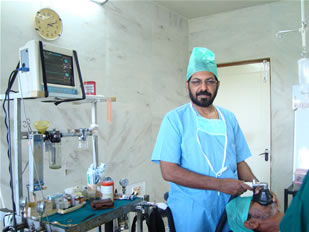 This department works behind the scene. We only know the role of an anaesthiologist before, during and after a surgery.
In recent days, anaesthiologists play a major role in managing the ICU and other emergency areas.
The role of an anaesthiologist in painless delivery and alleviating chronic pain has given them a significant place in modern medicine.
Dr Gurumurthy Bhat and Dr Rajagopal Bhandari are the Anaesthesiologists.
---
Rheumatalogy
The Department of Rheumatology looks after all varieties of joint disorders including immunological diseases. Dr B.G. Dharmanand, the famous Rheumatologist from Bangalore, visits Mitra Hospital and takes care of this department.
---
Dermatology
Dermatology is the branch of medicine dealing with the skin and its diseases, a unique specialty with both medical and surgical aspects. Our dermatologist takes care of diseases, in the widest sense, and some cosmetic problems of the skin, scalp, hair, and nails. The Dermatology Department is headed by Dr Shreekrishna Aithal.
---
Radiology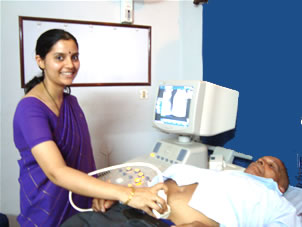 In the Radiology Unit, we perform routine X-Rays and radiological procedures including IVP. Portable X-Ray, Mobile C-Arm and Ultrasound scanning (see photo) facilities are also available.
Dr Thilakchandra and Dr Archana Adiga are the radiologists and sonologists.